Employee Retention: How regular team building events help to onboard staff for the long-term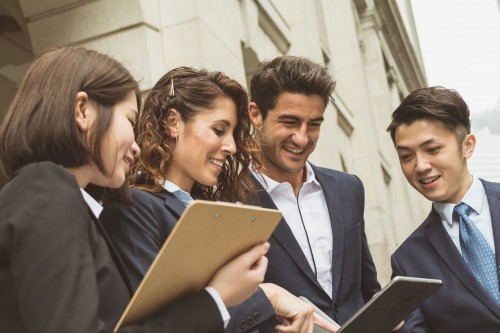 Employing new staff is a significant outlay. From the HR time involved to advertising and consultant bills, to training and induction time for the lucky candidate; it doesn't come cheap. While this process is clearly necessary for growing and evolving businesses, minimising staff turnaround can save company thousands.You might be surprised to learn that interactive, competitive and inflatable activities and games can play a significant part in retaining staff.
All Aboard
Onboarding is the buzzword of the twenty-first century employment process It involves a breadth of processes including feedback, ongoing support and events and activities. It is the latter of these that we are concerned with, as an ongoing programme of activities and events can make a huge difference in how empowered and involved an employee can feel within a company.
Investment
It's not just about investing money in your staff. While a competitive salary is clearly attractive to job seekers, it is often not this aspect which is cited in an employee's decision to remain with or leave an organisation. Social interaction is often at the top of the list of reasons for staff loyalty. All of our inflatable activities are heavily centred around social interaction and using them in a corporate environment will help a team or department to grow together.
Trust and Friendship
By asking your teams to work collaboratively in an activity such as a human table football game, or to assist each other on a mobile climbing wall, you can allow your employees to break down barriers and get to know one another. Encourage positive friendships and take a genuine interest in how your employees are doing and you'll be sure to earn their respect and loyalty.
Communication
A lack of communication within an organisation can lead to disenfranchisement amongst staff. Regular team building events allow informal streams of communication to flow between departments and management levels. By structuring a large-scale activity based on inflatable assault courses and competitive events, you can mix departments to form teams who will enjoy the opportunity to share their views.
Fun
Don't knock the value of fun. While our activities can certainly help to develop and identify skills in leadership, communication and lateral thinking, it's just as important that a corporate team are able to strengthen their social links and sense of trust by simply having an enjoyable time together. As all of our activities are supported by comprehensively trained and skilled operators, a relaxed atmosphere at your event is guaranteed.
Consistency
No matter how high your staff well-being, there will always be some level of employee turnover: people move around the country or pursue new paths. But it's not just about involving the newbies: by establishing a regular programme of social activity, your long-standing staff will become empowered whilst your new staff are feeling included. From a practical perspective, it's important to keep your activities fresh, so working with a supplier that can provide variety is key.
Themes
In addition to working with an experienced, well-stocked supplier you can achieve variety in your events by working to themes. We can offer themed activities that convey a clear concept for each of your events. From battles based games such as inflatable laser quest to photo booth and green screen glamour or even a homage to Total Wipeout, we can mix and match our activities to provide a coherent theme that will bring your attendees together.
An event, no matter how impressive an experience, will not alone retain your staff. However, don't undervalue the difference that a structured and ongoing scheme of onboarding and relationship building events can make in how valued and included managers and staff can feel. By taking this approach, you will soon see the benefits in your reduced recruitment bill!